Why you should always book your flights using CheapOAir
If you're in the process of planning your ultimate getaway vacation, there's probably one question on the forefront of your mind: how much is airfare going to cost. While there are dozens of sites dedicated to scoping out airfare sites and alerting you when the prices are cheap, why not cut out those middlemen? Here are three reasons you should shop at CheapoAir:
BEST PRICE GUARANTEE
CheapoAir guarantees travelers the best and lowest prices on their tickets, provided a cheaper price becomes available within 24 hours of purchase. This means that, should you stumble upon a lower price immediately after purchasing your airfare, you don't need to panic! All you'll have to do is submit evidence (a screencap will do) that the new flight you found matches your itinerary to the letter, and CheapoAir will match your price! After analyzing your claim, they will refund the difference between the two tickets. They also offer the option to cancel your itinerary with them entirely and have your money refunded.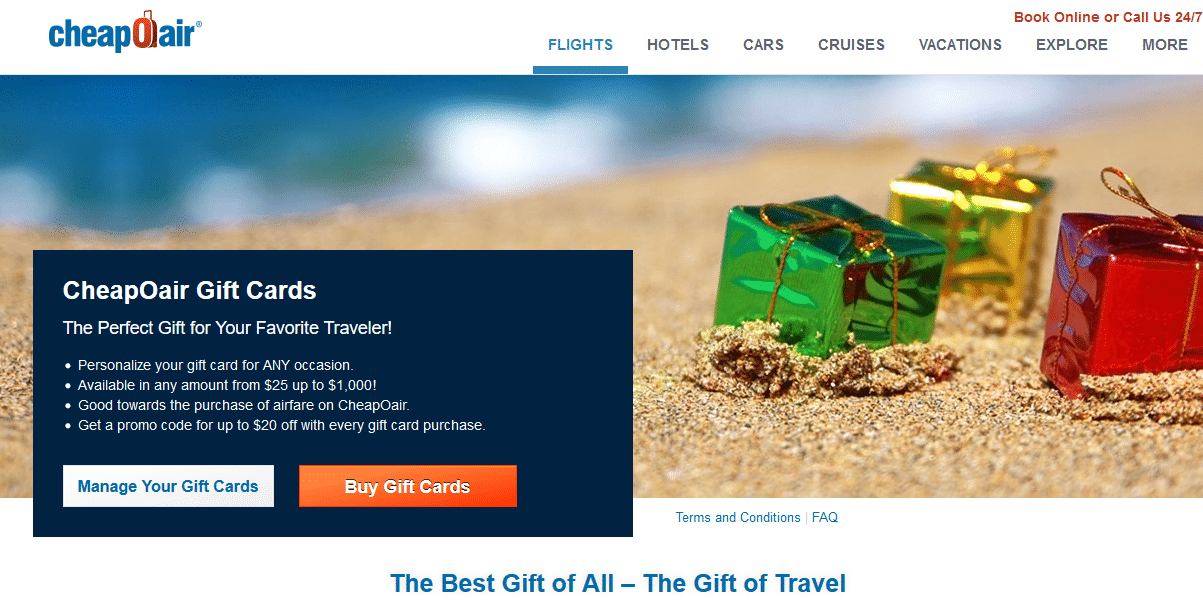 24/7 CUSTOMER CARE
Speaking of great customer service, did you know that CheapoAir has customer service representatives available to you at all hours of the day? If you run into a stressful, emergency situation regarding your vacation at midnight, there's no need to wait until the office open the next morning. Whether on the phone or via chat, there's always somebody helpful on the other end to take your call. As proof, CheepoAir was the recipient of the International Service Excellence Award from the Customer Service Institute of America and International Council of Customer Service Organizations in 2014!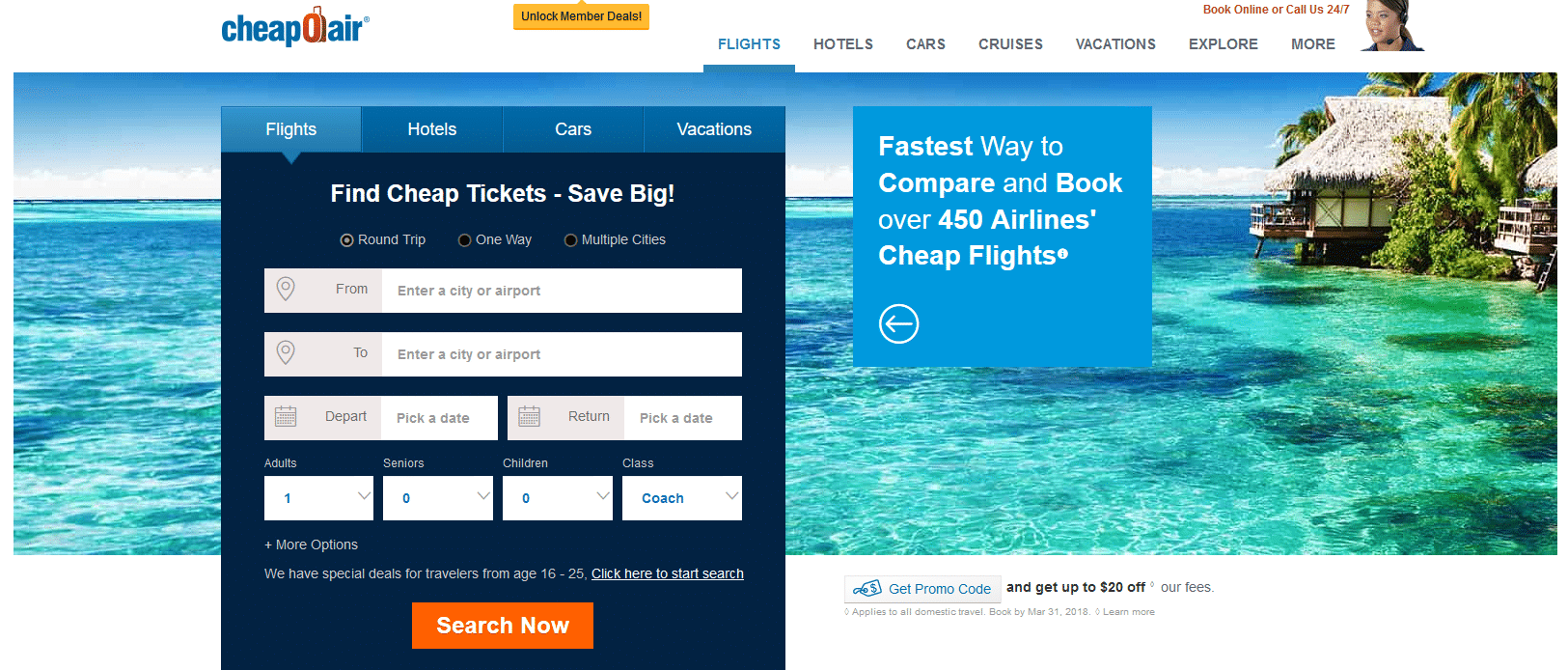 THERE'S MORE
Time for a little bit of honesty: CheapoAir is actually something of a misnomer! Though they do offer the best, lowest prices in airfair, CheapoAir offers discounts on hotels, cruises, and even entire vacations! You can book your entire ultimate getaway on this one site, down to your rental car. Additionally, if you're the spontaneous type, they offer suggestions as to what kind of trip you should take. Vacations in Mexico, the Caribbean, and Europe are all available to select, making the process almost painfully easy!
When you're gearing up for the vacation of your dreams, the last thing you want to do is deal with the stress of comparing various airlines, and praying to some universal power that you wind up with the best price possible. Travel itself can be stressful; why add more to it? Thanks to CheapoAir, all that stress is automatically written out of the equation! Everything you could ever want regarding your ultimate getaway is right there at your fingertips, and that price-match guarantee is a great cushion in case you do find something better. For your next vacation, definitely give CheapoAir a shot!